Foreign Rights
VDE VERLAG is considered to be one of the most renowned publishing houses for electrical engineering and information technology. The assortment of publications contains standards, reference books, conference papers and technical journals.
Dear Colleagues,
It is my pleasure to present you the International Rights catalog of reference books from the VDE Verlag GmbH. It offers a wide-range on specialist books with international appeal, for example books in the fields of:
Standardization


Automation Engineering
Drive Technology
Electrical Engineering
Electrical Installation
Electronic Engineering
Engineering History
General Electrotechnology
Information and Communications Technology
Management – Soft Skills
Measurement and Test


Building Technology, Building Services and Facility Management
Building Law Practice and Construction Management
Construction Engineering
Energy Efficient Construction
Energy Systems Engineering
Security Systems


Refrigeration Engineering
Air Conditioning and Ventilation Engineering


Geodesy
Geoinformation – GIS
Photogrammetry – Remote Sensing
Traffic Planning


We control world rights from the most new and backlist titles and I would be happy to provide you with reading samples.
I wish you an enjoyable browse through our new catalog!
Maria Pinto-Peuckmann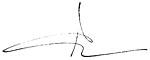 Agent for VDE VERLAG